How to book
Scroll down to see the online booking calendar to check hall availability. If the slot is free why not make a provisional booking using the customer log in.
Booking an event is simple and only takes a few steps to complete.
Find the date you're looking to book the hall on.

Press on the "+" symbol in the top right corner of the day you would like to create your booking.

Create an account by filling out the sign-up form.

Fill out the booking form including as much detail as possible.

Press "Save and Send Booking Email" to request your booking.

You will receive an email informing you that your booking has been received by one of our team.
Wait for an email back from one of our team which will tell you that your booking has been accepted or not.
If you have trouble booking you can use the contact form below or call Lesley on 07977 129346
From 25th July the number of people allowed in the hall will be 35 and the hall will be open for all activities with a maximum of 35 people. The kitchen will be open but preferably used by only 2 people at a time.
Please note that the hall is run entirely by volunteers. 
Hire Charges
Hire charges are £10 per hour with a minimum of 3 hours. Preferential hire rates are given to regular hirers. Please contact the bookings secretary for details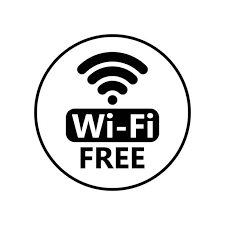 The Hall now has free Wi-Fi